Alistair Bunting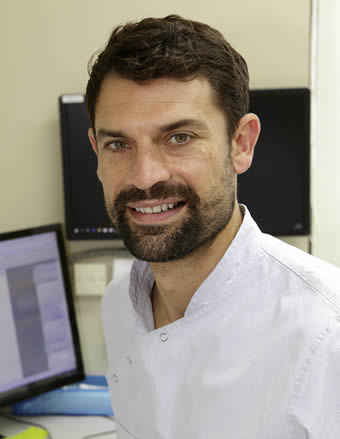 Alistair Bunting BDS (London), MSc (UCL), MFGDP (UK)
Alistair graduated from Kings College London in 1999. Following which he joined the Royal Army Dental Corps where he enjoyed a varied career serving in Germany, Cyprus and throughout the UK with operational deployments to Iraq and the Balkans.
After leaving the Army in 2006, Alistair settled into private practice in Dorset. Alistair sets high professional standards and is fully committed to his professional development. In 2006 he was awarded the Membership of the Faculty of General Dental Practitioners by the Royal College of Surgeons of England. More recently he has undertaken a Master of Science degree in restorative dentistry based at the Eastman Dental Institute which he passed in 2011 with distinction.
Alistair has a keen interest in restorative dentistry, in particular management of the worn dentition with adhesive techniques. His patient focused approach involves patients fully in the decision making and with each step of their dental care. His use of contemporary but proven materials and techniques aims to provide a wide range of high quality, evidence based predictable dental treatment in a relaxed and informative manner.
Alistair is a member of the following professional organisations:
General Dental Council
Dental Protection
Faculty of General Dental Practitioners
British Society for Restorative Dentistry
British Dental Association
GDC Number: 76476

Click here to book an appointment
or request a call back