Our Latest News
Our work with anxious, nervous and phobic patients
We have been working with lots of nervous, anxious and phobic patients at this practice. We have finished his treatment to rebuild his smile. Please see his amazing testimonial below.
If you are in a similar position and want to see our Accredited Phobia Dental Practice, please call our reception team to book a free anxiety appointment with our trained Counsellor and Dental Nurse Sharon Lewendon.
Hoburne in the Media
Please see our latest You Tube video that tells you about our excellent work with nervous and anxious patients.
More Award Winners!
Hoburne Dental Practice has been awarded the British Dental Association Good Practice Scheme for the tenth year running and gives us Gold Membership of the Scheme. The Scheme is a Quality Assurance program to ensure that we do things within strict guidelines and are able to demonstrate our commitment to out patients and staff.
This Scheme is a reflection on the hard work by all staff and the feedback and praise from our patients which helps us to be able to focus of what patients' really want.
2017 Award Winners!
We are delighted to have been given an award for Customer Service. We always pride ourselves on looking after our patients. If you have any suggestions on how we can improve further pop a note in our suggestions box or give the Practice Manager a call. We are always delighted to listen to the needs of our patients.

Awarded by
WhatClinic.com
Congratulations!
Sharon is a member of the admin team and is our Anxiety Coordinator. She has recently compleated her Diploma in Therapeutic Counselling after a 4 year course. This course underpins a lot of the invaluable work that she has done with our Nervous & Anxious patients.
If you are a patient that finds having dental treatment anxious then please call to book a free consultation prior to your dental examination or treatment.
Dental Nurse Stacey has completed the Specialist Dental Radiography qualification. This qualification allows Stacey to take dental x-rays on patients when advised by a dentist.
We take the ongoing professional development of all staff seriously to provide a higher level of service to our patients.
New Staff at Hoburne Dental Practice
We are delighted to welcome back Dentist Caroline Gollings into the practice. Caroline built up a loyal following whilst covering for her husband, Chris, who was on medical leave. Caroline is currently working Tuesdays and Fridays in the newly completed surgery 4. She is particularly interested in Children's dentistry and looking after our nervous and anxious patients and works closely with our Anxiety Coordinator, Sharon.
Newsletter January 2014
Please click on the image to download our latest newsletter in pdf format:
Care Quality Commission Report
On 14th August 2013 we received our CQC Inspection and were found to be compliance in all 6 areas they inspected. A copy of the report can be accessed using this link http://www.cqc.org.uk/node/308853
New Patient Welcome Pack
Please see our New Patient Welcome Pack which contains lots of information about of practice.
/perch/resources/welcome-pack-complete.pdf
Click here to book an appointment
or request a call back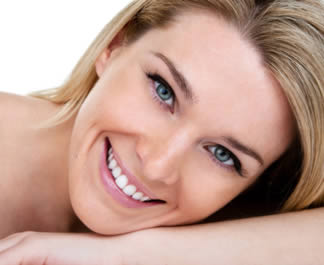 A clear explanation of the treatment proposed was followed by exceptionally skilfully implementation in all respects