Crowns & Bridges
Dental crown and bridge work in Christchurch, Dorset
Crowns
A crown is an artificial restoration that fits over the remaining part of a prepared tooth, making it strong and giving it the shape of a natural tooth. A crown is sometimes known as a 'cap'.
Why would I need a crown?
Crowns are an ideal restoration for teeth that have been broken, or have been weakened by decay or a very large filling.
A crown could be used for a number of other reasons, for instance:
you may have discoloured fillings and would like to improve the appearance of the tooth
you may have had a root filling which will need a crown to protect what is left of the tooth.
it may help hold a bridge or denture firmly in place.
Bridges
A bridge is an alternative to a partial denture and is fixed in the mouth. It is made by putting crowns on the teeth at either side of the space, and then joining these two crowns together by placing a false tooth in the space.
This is all made in the laboratory and then the pieces are cemented into place with special adhesives. The bridge can't be removed and so requires careful cleaning.
Back to Treatments Introduction

Click here to book an appointment
or request a call back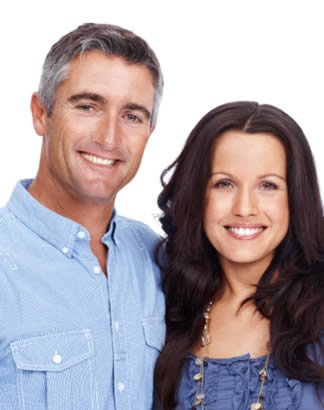 I moved here aged 62, uneven teeth, did not like to smile. I saw your advert. That was the beginning of my long relationship with Hoburne Dental Practice.
They changed my bite (it is never too late) so that my teeth could be capped. My upper and lower dentures were replaced by bridges, so no more mouth ulcers.
Then the most marvellous thing of all, when a vital tooth, supporting a bridge had to go. I was offered implants and what an amazing success they are. Thank you one and all.