Carly Lynch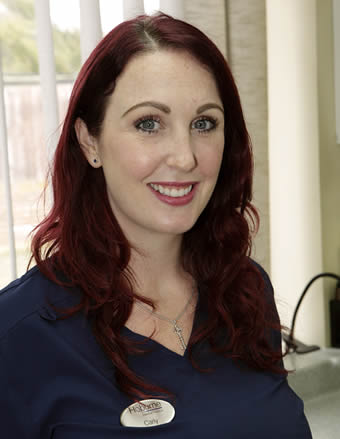 Carly started her career in dentistry in 2000 and joined us at Hoburne in June 2014. Since joining Hoburne she has developed a special interest in working with nervous and anxious patients as a treatment Coordinator.
Carly worked in General practice for ten years before moving to Australia, there she was given the opportunity to work as a oral surgery nurse in a Melbourne hospital where she assisted in complex wisdom teeth removal and Implant placements.
After returning home Carly spent some time as a dental nurse for the Army and helped make sure our troops were fit for duty.
Outside of work Carly loves to travel and experience new cultures and cuisines. At home she likes to bake. She loves living so close to the forest and sea and often goes off exploring and Geocaching...... Local country pubs are her favourite find !
Click here to book an appointment
or request a call back