Lian Scott-Douglas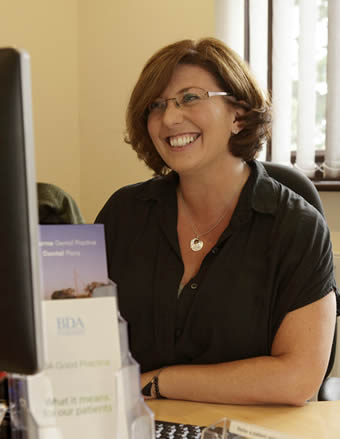 Lian's career in Dentistry started in 1998 working alongside other members of our team at another local practice. She qualified as a dental nurse in 2001 but more recently has returned to the reception side of the job which is where her career started.
Lian has worked in several local practices and been head nurse and head receptionist at two of these. She came to us in 2006 to work part-time on reception, although now she is often found working alongside the Practice Manager in the office.
Lian is married to Simon and they have two young daughters Mae and Evie, which is why she only works part-time for us as the rest of her time is spent looking after her family. Outside of work Lian enjoys caravanning, cooking, swimming and dancing.
GDC Number: 115796
Click here to book an appointment
or request a call back